Liquid Heating Fuels Industry Summit IV

Summit to feature election analysis from Washington, DC insider with NEFI response and action plan. Plus, next-generation heating fuel business leaders' panel: "Hear about the Future of our Industry FROM the Future of our Industry."
When:
Thursday, September 29, 2022
8:30-10:30AM (See Full Schedule Below)
Where:
Rhode Island Convention Center, Ballroom B&C
1 Sabin Street, Providence, RI 02903
An extremely threatening political climate. Record fuel prices. Rising business costs. A new law that provides huge funding for both biofuels and heat pumps. Heating fuel businesses now find themselves on the precipice of what could be the most significant winter in the history of their industry. Against this backdrop, the NEFI has orchestrated an event to help these businesses meet the challenges of the day and prepare for the coming heating season.
HEAT Show Summit IV will feature two segments designed to address the most immediate opportunities and pressing concerns of today's heating fuel professionals. In the first segment, renowned political analyst Jim Ellis will offer his predictions for the upcoming midterm elections. Ellis will provide Summit attendees insight into the key races that will determine control of Congress as well as governors' mansions and state legislatures across the Northeast.
Following Ellis's presentation, NEFI will respond to the analysis and recently passed federal legislation that directly impacts Summit attendees' businesses. The so-called Inflation Reduction Act (IRA) has turned the world of energy upside-down, with major political consequences as well as massive financial opportunities for heating fuel businesses that know how to seize them. Building on related lessons from this year's HEAT Show Management Sessions, NEFI will outline an action plan to help ensure Industry Summit attendees' future success.
Industry Summit IV will conclude with a panel of next-generation heating fuel business leaders giving attendees the opportunity to "hear about the future of our industry from the future of our industry." The panel, hosted by Massachusetts Energy Marketers Association President Michael Ferrante will feature business leaders from across the Northeast. What does our new post-IRA world look like to them?
Tickets to Industry Summit IV are included in the HEAT Show Management Track or available as a $50 add-on with any other registration, including the FREE trade-show-only registration. Click here to register now.
Industry Summit IV Schedule
7:30: Breakfast Buffet Opens
8:35: Jim Ellis Presents "The Midterms & Beyond"
9:15: Jim Collura Presents NEFI Response & Action Plan
9:30: "The Industry's Strategy to Ensure Our Future"
9:45: Next-Generation Panel: "Hear About the Future of Our Industry FROM the Future of Our Industry"
10:25 Closing Remarks from Sean Cota

Meet the Presenters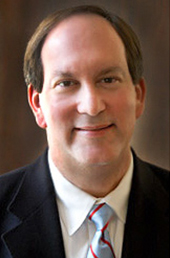 Jim Ellis is a 35-year veteran of politics at the state and national levels. The founder of The Ellis Insight website and host of the Ellis on the Air podcast, he has served as the executive director of two national political action committees, appeared on numerous TV news shosws, and researched elections for corporations and trade associations such as NACS, Walmart, Exelon and UPS.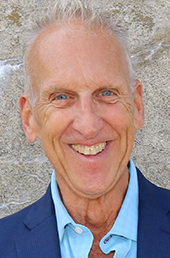 Michael Ferrante is the president of the Massachusetts Energy Marketers Association and a member of the state's Energy E ciency Advisory Council. A former broadcast news producer, Michael has been named a "Biodiesel Ambassador" by the National Biodiesel Board (now Clean Fuels Alliance America) and held leadership roles with numerous industry marketing groups including the Consumer Education Committee of the National Oilheat Research Alliance. His state's Commission on Clean Heat is currently considering a new carbon-reduction incentive program that could serve as a model for states across the region.
The Next-Generation Panel will feature:
Derek Lamparelli, Frank Lamparelli Fuel
Jacqueline Hart, Hart Home Comfort
Kyle Price, Tevis Energy
Mallory Corse, Jack F. Corse, Inc.
John Bowman, F.F. Hitchcock Plumbing, Heating & Cooling
Sponsor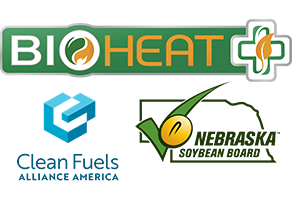 Liquid Heating Fuels Industry Summit IV is sponsored by Bioheat® Fuel with funding provided by Clean Fuels Alliance America and the Nebraska Soybean Board. Past years' HEAT Show attendees may recall that Bioheat® fuel also sponsored the first ever Liquid Heating Fuels Industry Summit, which culminated with the Providence Resolution. We welcome their support as we return to Providence for the 2022 HEAT Show and Industry Summit IV.